After much deliberation, editors Claude Lalumière and Camille Alexa have selected the stories for Masked Mosaic: Canadian Super Stories. We're super-excited to share the fantastic line-up with you. Masked Mosaic is scheduled for a February 2013 release.
The contents:
E.L Chen – Nocturne
Kristi Charish - Canadian Blood Diamonds
Silvia Moreno-Garcia – Iron Justice versus the Fiends of Evil
Jonathan Olfert – Never the Twain
Kevin Cockle – Circe and the Gunboat
David Nickle - Knife Fight
Derryl Murphy – On-to-Ottawa
D.K. Latta – The Secret History of the Intrepids
Emma Faraday – The Man in the Mask
Mike Rimar – A Bunny Hug for Karl
Emma Vossen – "Not a Dream! Not a Hoax! Not an Imaginary Story!" The Lost Years of Joe Shuster
Patrick T. Goddard – Giant Canadian Comics
A.C. Wise – Kid Wonder
Rhea Rose – Leaf Man
David Perlmutter – Octopi Bleakly Corners
Lisa Poh – The Seamstress without a Costume
Marie Bilodeau – The Kevlar Canoe
Rhonda & Jonathan Parrish – Sea and Sky
Chantal Boudreau – A Face in the Wind
Michael S. Chong – The Creep
Jason Sharp – Lonesome Charlie Johnstone's Strange Boon
Alyxandra Harvey – The Shield Maiden
Michael Matheson – The Many Lives of the Xun Long
Jason S. Ridler – Revenge of the Iron Shadow: A Tale of Kingstonia
***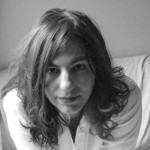 Camille Alexa's short fiction collection, Push of the Sky, received a starred review from Publishers Weekly and was nominated for the Endeavour Award. She has been known to review books, live music, chocolate bars, puppets, and other cultural artefacts for The Green Man Review and its sister site, Sleeping Hedgehog. She's represented by the Jean V. Naggar Literary Agency on the coast
opposite to the one where she lives, and her supervillain story "Pinktastic and the End of the World" is forthcoming in When the Villain Comes Home, edited by Gabrielle Harbowy and Ed Greenwood.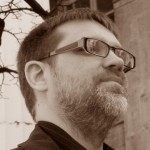 Claude Lalumière is the author of Objects of Worship and The Door to Lost Pages, the Fantastic Fiction columnist for The Montreal Gazette, and the co-creator of Lost Myths. He has edited ten other anthologies in various genres, the most recent of which is Bibliotheca Fantastica, an autumn 2012 release from Dagan Books. His most recent superhero story is "The Weirdo Adventures of Steve Rand" in Tesseracts Fifteen: A Case of Quite Curious Tales, edited by Julie Czerneda and Susan Macgregor.